From: Julie Hatch [mailto:julieshouseinmesa@hotmail.com]
Sent: Monday, December 01, 2003 6:51 PM
To: Lori@HomesInPhoenix.net
Subject: RE: Wishing You a Very Happy Thanksgiving in return
Hi Lori and G-II
I don't check this page much anymore because I am so happy here in my exciting new home. I think of you both everyday because if it was not for your hard work and dedication, I would not be here today.
I have been neglectful in sending you a thank you card and shame on me...........
I have much gratitude in my heart each day for friends and kind people like you. Everyday at work I talk about my home and the people who helped me through hard work and endless hours, I tell them if they want to buy a home to let me know because I know the perfect team.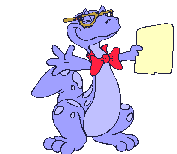 Again, thank you for everything, you do know how to get things done and to make dreams come true......who would have imagined that I Julie would buy a house :) How cool is that
I hope your Turkey day was great and that Bobby and Jenn are doing great as well
If the two of you go to SCTD.(Scottsdale) fashion mall to Christmas shop call me, I'd love to meet you and have loads of fun.
You have been fun to know and my life was blessed
I do love my house and I don't have buyers remorse.........thank goodness :)
Love ya all Julie